We hope to provide a place for people to meet one another, to enjoy the outdoors and to relax on vacation. In order to ensure everyone has a a great experience, we ask that each camper follow a few basic guidelines.
Each day, a camp host will be on duty, however there may be times when we have to step out. Please follow these guidelines, even when hosts are not present.
If you have any questions or concerns, call the camp phone at 360-777-3949.
Our campsite number is assigned when you make your reservation. Please do not change sites unless specifically approved by a camp host. This will prevent confusion for other campers – especially if we have late arrivals.
We are now offering "remote" check-in's for our guests who wish to have a contactless visit with us. You will receive more information regarding how to check-in remotely prior to your trip.
1pm check-in
11am check-out


Please leave a clean site for the next campers. Leaving trash behind will result in a cleaning fee. Please take out what you bring in.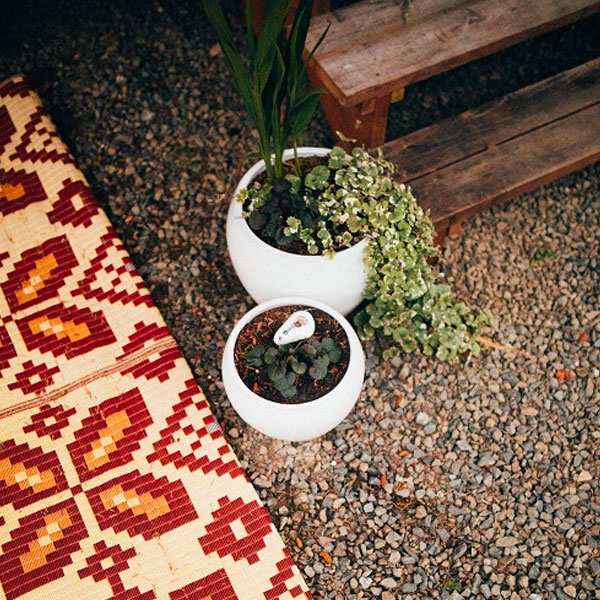 There are no refunds within 7 days of a reservation, weather restrictions included. Should you wish to cancel your reservation more than 7 days prior to your reservation start day, there will be a $15 cancellation fee, deducted from the refund.
Campers at all campsites have access to the amenities throughout the campground including the outdoor kitchen areas, clean, hot showers, beach volleyball court and clubhouse.
Each RV campsite has a maximum capacity of 6 campers.
RV Sites: The Lamp Camp has 17 full hookup RV sites that can handle RVs up to 38 feet in length. These campsites include:
30 AMP power
Water hookup
Sewar hookup

Forest Sites and Dune Sites:
Beginning in June of 2021, the Forest and Dune sites will have a newly operating bathhouse and coming later in the summer, a new outdoor kitchen area.
8 Total Forest Sites (No Hook Ups)
5 Total Dune Sites (No Hook UPs)
All non-aggressive dogs are welcome at The Lamp Camp with a maximum of 2 dogs per site. Dogs must remain on a leash and, of course, owners must clean up after their pets.
Owners who fail to pick up after their pets will be asked to leave the campground immediately.
The maximum number of vehicles per site is 1 plus 1 trailer.
The maximum length of any RV or trailer is 38 feet at our Full Hook Up sites & Forest Sites (Please see property map above for more details). Unfortunately our property cannot accommodate big rigs over 38 feet. 
Additional parking may be available for $5 per vehicle per night on a first-come, first-served basis. We cannot guarantee parking for extra vehicles.  
All campers and vehicles must be fully functioning, registered, insured with valid drivers license.
Unfortunately, we do not have parking spaces for boats or extra trailers.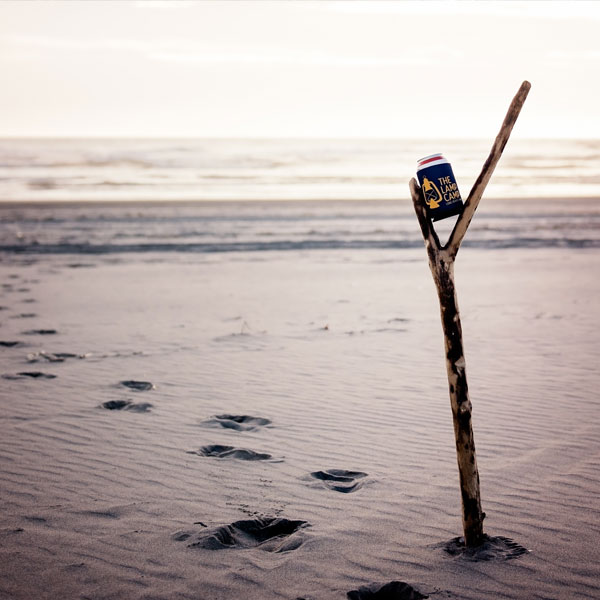 The Lamp Camp is a vacation destination. As such, the maximum number of nights is 21. Interested in staying the season? Inquire about host opportunities at aaron@thelampcamp .
As this is a campground designed for meeting each other, we encourage our campers to enjoy and play music. We do ask that you consider those around you and play music at reasonable levels.
After 9pm, we ask that music be turned down to levels only audible within your individual campsite, or played at the campfire.
Similarly, we ask that no generators be used after 9pm as it impedes other campers ability to fall asleep to the sound of the ocean.
Swimming in the ocean is not advised on the Long Beach Peninsula, even on the calmest days
Lifeguards do not patrol the beach.


The ocean currents are strong and dangerous no matter the time of tide. You cannot swim against these currents.


Wear a life jacket when playing near the water's edge.


Stay away from logs in the surf or wet sand.


Our average water temperatures range from the mid-40s to the mid-60s. These temperatures can cause hypothermia.
Do not attempt to rescue someone in the ocean. You will likely become a victim yourself. Call 911 and stay there! Never turn your back on the waves. Sneaker waves are powerful waves that come high up on the beach without warning.


Keep a close eye on your children
Our community fire pit is available for all campers to enjoy. Individual firepits are also at every campsite, however use of individual fire pits may be restricted during burn bans as determined by the Pacific County Fire Department.  Firewood is available for purchase at the campground.